Welcome to Canary Housing Cooperative of New York State
Our mission is to create and coordinate housing co-ops in New York State dedicated to the restricted lifestyle required by chemically sensitive and electrically sensitive people. The Canary Housing Cooperative is a 501c3 non-profit organization.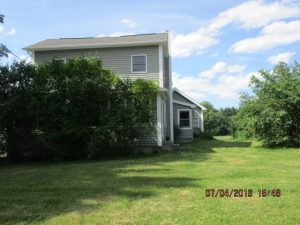 We are excited to have found and purchased our first housing site! We closed on this beautiful house in central New York near Syracuse on December 23, 2016. 
To get involved please call 315-810-COOP  (315-810-2667) or email: canaryhousingcooperative@yahoo.com
We are keeping a list of the people in need of environmentally safe housing across New York State, to document the need and let us know where and what kind of housing people need.
Featured Poem
Canary Dedication
There are those whose lives seem divided into two paths:  the "Before" and the "After".   The "Before" path was brimming with vibrant health, wondrous joy, and optimistic anticipation.   The "After" path is laden with pain, sorrow, isolation, and despair.   We did not choose this path;  we were thrust upon it.
The challenges bombard us.   Our warning pleas are futile.   Why must our world be toxic?   How can we escape the poisons that engulf us?   Are our lives not more valued than the sacrificial canary?
Though we seem to sink in a sea of pollution and tears, we will someday rise above this tragedy and rejoice with healing and peace.
Patricia L. Whittington, all rights reserved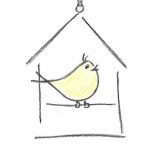 Donations to the Canary Housing Cooperative are tax deductible.
Gifts may be general, or may be earmarked for specific parts of our first housing site, near Syracuse NY!
Another funding solution we are looking for is interest free loans to help us acquire other housing or refinance our current site.
For More Information About the Need for Accessible Housing for MCS and EHS people, and the Cooperative Solution, See Our Case Statement Page.
An explanation of the financial dilemma that MCS people find themselves in, and how we want to come together to solve the problem of low-income housing, is on the Donate Page.